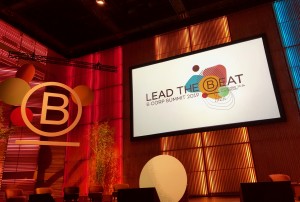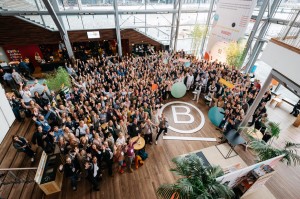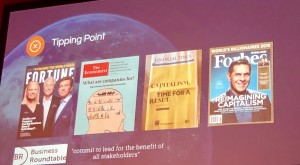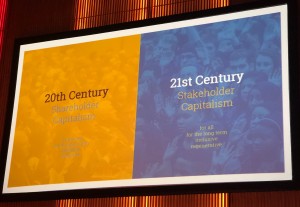 The 4th European B Corp Summit took place on Sept 23-24 in Amsterdam. Great energy as this community drives a new agenda for capitalism and it feels that we are close to the tipping point! The B Corp movement using business as a force of good is growing steadily. Today there are 3000 B Corps in 70 countries and 600 in Europe while 100,000 companies are using the B Impact Assessment to improve their businesses. Two main topics were highlighted throughout the summit; 1) the shift from shareholder primacy to a commitment to all stakeholders, and 2) the emergency of the climate change crisis.
John Elkington, world authority on corporate responsibility and sustainable development introduced his new concept and book for tomorrow's capitalism "Green Swans". The global agenda is changing exponentially, from responsibility and resilience to regeneration. If exponential problems are known as Black Swans, exponential regeneration calls for Green Swans. So, he calls B Corps the ugly ducklings that would likely become the Green Swans.
Jay Coen Gilbert, co-founder of B Lab, stressed the urgency of system change. First, recognize the system failure then fix it: change from shareholder to stakeholder capitalism, from a culture of more to one of enough. Jay also shared the draft of B Lab's Declaration of Climate Emergency and System Failure to be launched soon, committing further this community to tackle climate as a business strategy.
News: In January 2020, B Lab is launching the SDG Action Manager in partnership with the UN Global Compact. Using this free tool, one can 1) get a clear view of how your operations, supply chain, and business model create positive impact, 2) take action and track progress towards the Sustainable Development Goals 2) New B Corps announced at the summit: Bodyshop, Danone Belgium, Danone Netherlands.
Key actions: collaborate, let's get working together, B the change!