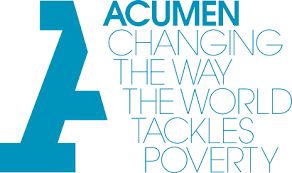 Acumen started operations in 2001 with a pioneering concept, a non-profit venture capital for the poor, using philanthropic (patient) capital to invest in entrepreneurs that would be capable to create sustainable solutions to big problems in poverty. For the past 15 years, they have been helping to build companies, developing leaders and sharing ideas. Their impact to date: $103m invested in 96 companies, 200 million lives impacted, 310 leaders developed, 17 Acumen Chapters, and 320,000 people have signed up to the Acumen leadership courses. Impressive figures! However, why Acumen continues to be one of the leaders/innovators in this field is because they can't be content on just seeing these figures. They go deeper in trying to understand the real impact (qualitatively) by developing impact measurement/metrics.
Our Impact Framework: We work to understand impact from the moment we begin due diligence on a company throughout the lifetime of the investment. Working closely with our companies, we generate, analyze and use data that enables them to understand and improve their social performance. Our aim is to unlock their full potential and achieve the greatest social change for the customers they serve. (source Acumen)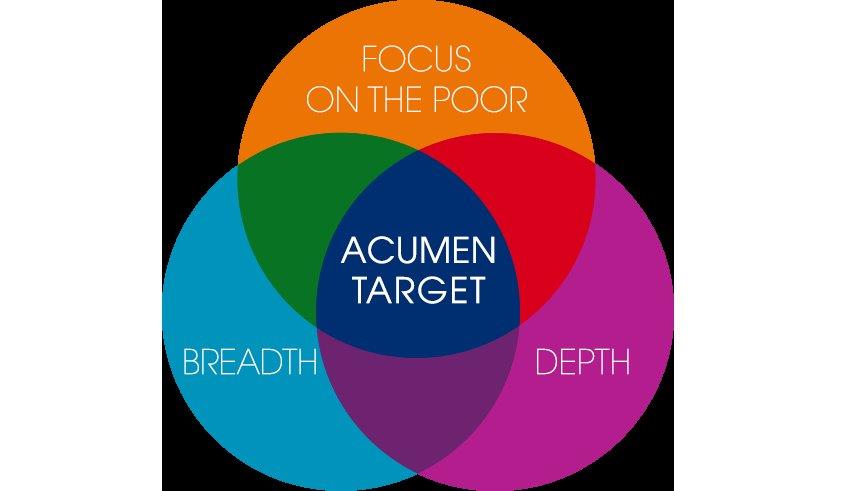 As Acumen defines its success as how well their investments are enabling the poor to improve their own lives for the long term, they measure the social performance across 3 dimensions: 1) the focus on the poor 2) the breadth (the number reached) 3) depth (improvements). So they look at impact from all these fronts. They use lean data which has made it much more efficient, faster and cost efficient to understand their impact. Another great contribution of Acumen is how they share their ideas and findings. +Acumen which comprises online free leadership courses and is rapidly becoming "the world's school of social change".
Acumen's Dr. Ambika Sampat spoke about Acumen's journey on Nov 16 "Zurich Social Investment Breakfast Club" facilitated by Rianta Capital and hosted by RobecoSAM. Thank you all and congratulations to the amazing team of Acumen!
Additional info and suggestions
Jacqueline Novogratz Ted Talks She has delivered 5 TED talks.
Acumen's manifesto
Writeup on Jacueline Novogratz's book " The Blue Sweater"