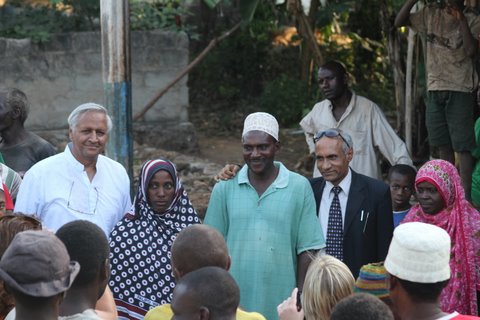 Bunker Roy, founder and Director of Barefoot College visited Zanzibar from July 31 to Aug 3 to select the women (young grandmothers) in rural villages who would be trained to become solar engineers. I have been a fan and supporter of Barefoot College for some time especially after I visited them in Tilonia, India in early 2009. (visit report) Also as part of Socential, we have been promoting and funding solar electrification projects in Africa and Central America.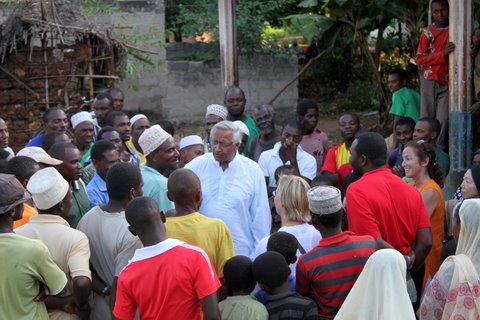 I was very happy to be able to join Bunker in Zanzibar thanks to the invitation from my friend Meagan Carnahan who is a member of Giving Women, a Swiss based philanthropic organization and the leader of their Zanzibar Barefoot women solar engineers project. It was facinating to see Bunker at work.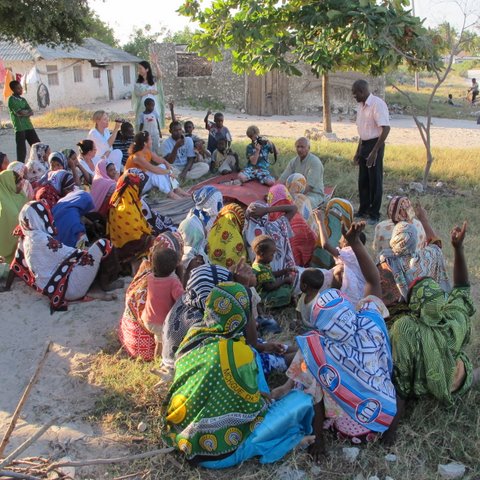 At the end of his short stay we had achieved to 1) select 2 women from the village of Kandwi which was approved in a meeting with the entire village and in the presence of the Indian Consul General H.E. D.S. Singal (top foto second from right). These 2 women will be travelling in September to Tilonia for the 6 month training program. 2) Meagan wrote a press release of this event which was published in the section of Zanzibar in The Guardian, a major newspaper in Tanzania. 3)The selection of one woman in the village of Matemwe was also made in a village meeting and the second candidate will be approved by the village chief (These 2 ladies will be attending the 6 month training in March 2012)
Barefoot College has solar electrified over 1000 villages in 37 countires (28 countries in Africa) saving 4.6 million kerosene a year, reducing carbon emission of 7 million kg a year, lighting over 34,000 house and training 683 solar engineers.