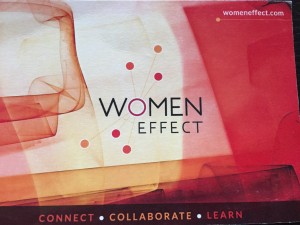 Every year very interesting forums and meetings take place in the second half of January here in Zurich as these are scheduled before and after the WEF forum in Davos. This year we had the seif Congress on Impact Investment and Social Innovation, a nice venue providing an overview of the current state of impact investment in Europe and promoting the building of an ecosystem in Switzerland. Coinciding with this Congress there was a meeting launching the Women Effect.
We believe that investing in women and girls is not only right, it is smart. It leads to positive returns for investors and better social and economic outcomes for everyone. This is the women effect.
– Suzanne Biegel, founder of womeneffect and a pioneer in gender lens investing.
Women Effect is a global community of generous men and women, individuals and institutions (investors, philanthropists and wealth managers) who have come together to accelerate the women effect in the most strategic and efficient way. It is a platform to learn connect and collaborate, accelerating investments in women and girls. Suzanne's article on this subject.